Transsylvania - mysterious country
Seven Mountains, castles, the country behind the mountains- with these words our imagination starts to get fabulous and magical. Finally, when the adventurous traveller finds his feet on the unknown but somehow familiar soil for the first time, all formerly dreamt fantasies seem to become real. The way of life, with its tranquil rhythm and archaic appearance, the hay carts, pulled by horses or bullocks, the enormous flocks of sheep with their lonesome shepherds, usually dressed in long coats- the traveller will find everything.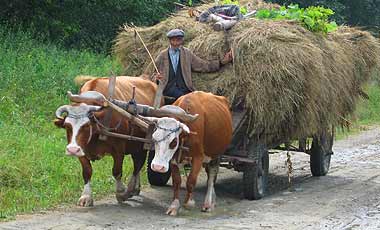 He can see farms the way Dürer etched them, where the animals are still walking around savagely, non-tarmac country roads and houses, that haven't been changed or renovated for years. Oftentimes the water is taken out of a fountain like ever before. It may be a noisy vehicle, which reminds the traveller surprisingly of the other side of reality. He might be shocked and horrified about the ugliness and the low standard of modern civilisation, about the smouldering and malodorous industrial facilities, the shabby fragility of all technical equipment, and he will be reconciled and astonished by the beautiful old cities, the clean accuracy of the German villages and the centuries old church castles.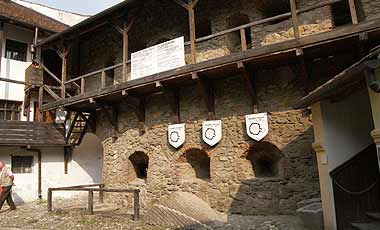 Suddenly one gets aware of Romania's role as an ancient European cultivated land, with roots that reach far back into the past, where the archaic way of life is still alive, but where the modern industrial development has left its mark even more painful than in other parts of the world.