Transylvania- landscape and history
Today not only the ancient princedom is considered to be Transylvania, but also includes the parts that separated from Hungary in year 1918. So all in all it's got a total size of 102.000 km².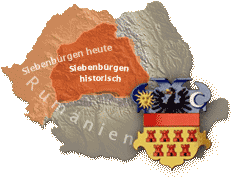 The historical Transylvania includes a territory of circa 58.000 km² and is situated in the east of the big Hungarian lowlands; beyond the Bihar-mountain range with the Transylvanian Ore Mountains, buried within the extensive arch of the Carpathians. That way it seems to be a little, separate world, a geographic unit.
The ground buries many natural resources. That's why in former times there was the nickname "the prosperous" added to the countries name. Gold, iron, salt, and recently even natural gasoline can be found in considerable amounts.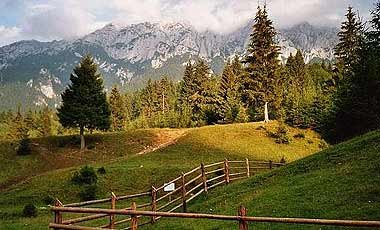 Sunny tablelands, alpine mountain ranges, savage, steep rocks with jagged canyons, huge waterfalls, romantic unexplored valleys, lonesome castles and forts, hidden villages and proud, fortified cities with their broadly visible church towers turn the landscape into something very miscellaneous and interesting.
There's still an unusual amount of game animals. Within the forests, which are oftentimes inaccessible, there are lynxes, bears, golden eagles and vultures. Even the flora contains a diversity which is unique in Europe.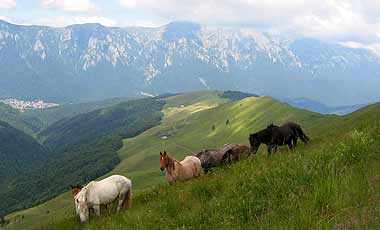 back to capter 1 [ misterious country ]
In den Karpaten